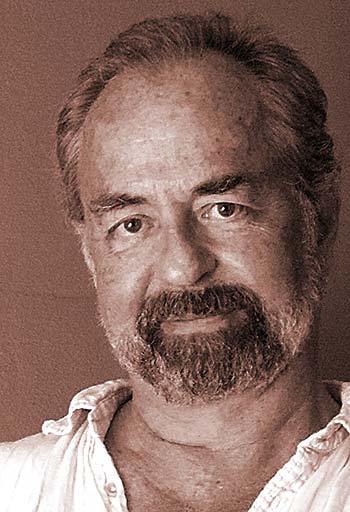 I love line. I love that it's quick, that it's honest. Because it's unforgiving, it alows me to forgive myself. Somehow, line can both define space and create mass. It's the shortest path to enlightenment. —Alex Alford, 2017
---
BIOGRAPHY
Drawing has always been obsession for Alex; he drew his first recognizable object in 1965, in a plane over the Atlantic Ocean, at age three. In school, his teachers became accustomed to receiving test papers and class assignments densely adorned and decorated.
Alex entered the art program at a local community college as a junior in high school, studying under retired giants from the world of illustration. His education continued at Ringling School of Art and Design in Sarasota, then at Michigan State University. It was his frequent European travels, however, that proved to be the most formative.
Over the next decades, Alex went on to build an enormous and diverse body of work that spanned continents and media. From large murals in several cities to monumental public sculpture, from commercial illustration to multiple works in private collections, his artistic output has been prodigious. In the midst of this he also raised a family, toured with his band, The Dead Poets, and co-founded a successful data company, BuildFax.
In 2008, Alex began carrying a small black book and Micron pen everywhere he went, drawing and writing about everything he saw. He's now on his 8th book. The drawings on this site are represent a small, curated selection from those books.
Alex's figure drawing gallery site is www.AlexDrawsLife.com.